Main information:

Celebrating in style


Nymphenburg Palace: your venue for events and celebrations
Nymphenburg Palace and Park
Every link will be opened in a separate window.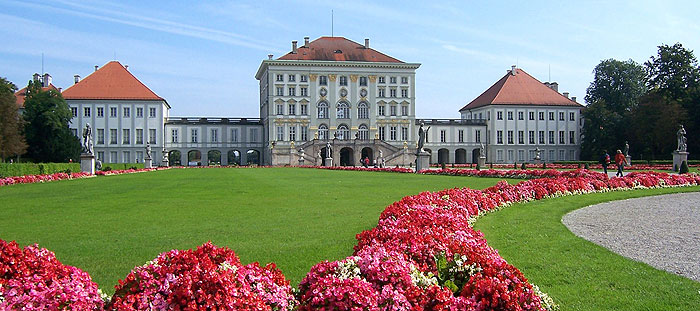 Sample the life-style of the high nobility in the magnificent setting of the Nymphenburg Palace and Park complex, a green oasis in the middle of Munich and a synthesis of the arts of European repute.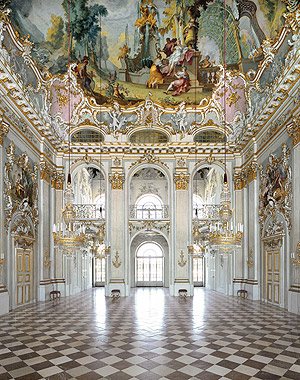 In 1664, to mark the birth of the heir Max Emanuel (1662), Elector Ferdinand Maria and his wife Henriette Adelaide of Savoy commissioned the architect Agostino Barelli to build a summer palace west of Munich.
Over the years Barelli's simple cubic building was gradually extended, and by 1730, when the crescent buildings facing the main tract were completed, Nymphenburg had become an extensive summer residence typical of the age of absolutism.
From 1755, Elector Max III Joseph had the magnificent "Great Hall" redesigned in the Rococo style. Today another of the main attractions is the "Gallery of Beauties", with its portraits painted from 1827 to 1850 for King Ludwig I by Joseph Stieler. The tour of Nymphenburg Palace also includes the bedroom where King Ludwig II of Bavaria was born on 25 August 1845.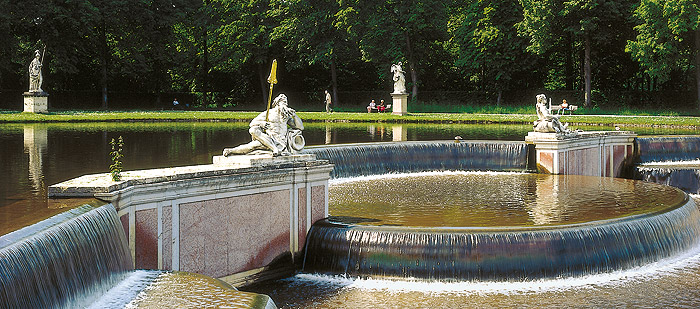 The extensive palace park, laid out from 1725 by Dominique Girard as a formal garden, was converted into a varied landscape park with artificial hills and lakes at the beginning of the 19th century by Friedrich Ludwig von Sckell.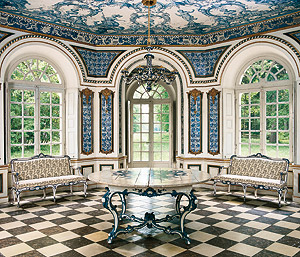 Architectural highlights are provided by four park pavilions dating from the 18th century.
The Amalienburg, once a small summer palace and hunting lodge, is a major work in the European Rococo style with precious carvings and stucco-work. In the Pagodenburg, European and Far-Eastern decorative elements combine to create an exotic atmosphere.
The Badenburg with its two-storey bathing hall and light-filled festival hall was once used by the court for bathing and relaxation and the Magdalenenklause, an artificial ruin, was designed as a place for meditation.
In the south wing of the palace is the Marstallmuseum with its historical state and gala coaches and the largest collection of Nymphenburg porcelain in the world.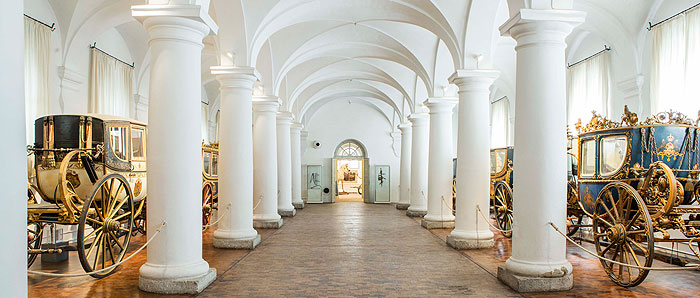 Detailed information about the Nymphenburg Palace complex can be found at
www.schloss-nymphenburg.de.